Introduction: The challenge is to design a civil protection centre that can become a shelter for town people during hurricane emergencies. It will operate as a command centre for agencies responsible for citizen protection, rescue, and management.
Description:
The structure must be fortified to stand against the hurricane hazards of storms, flooding, and flying debris. Hurricane-proof materials and technology must be explored. In the process of boosting hurricane resistance, the quality of design must not be compromised.
The aim of the design is to be a multifunctional space that is used by service agencies as well as the public for activities. It must also serve as a training facility for hurricane preparedness. It can be used as a facility for the storage of amenities and dispersal of emergency services, in the aftermath of a disaster.
Design Objectives
Agile: The design of the module must be compact with easy installation and dismantling.
Resilient: The centre must be able to withstand the event of a hurricane.
Multifunctional: The spaces in the centre must accommodate a range of activities.
Context: The design must respond to the (existing) site conditions. The wider socio-cultural, economic and environmental settings are to be considered in the design approach.


Site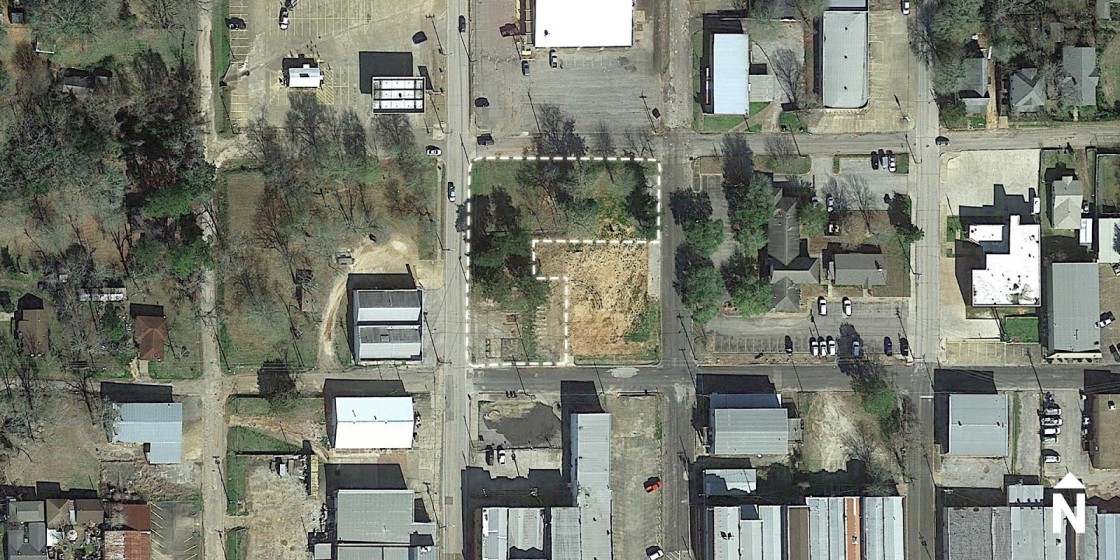 The site is located in Houston County, Texas, United States. Houston County has a population of 23,732. The county is made of six cities and is vulnerable to hurricanes. During the hurricane season, locals are asked to evacuate their homes for safety concerns.
The last disaster to hit the area was Hurricane Harvey in 2017. The event destroyed 300,000 structures under flood, killed 68 people, and caused more than $120 million worth of damage. There are many interventions that are being taken by the authorities and local communities to help rebuild the towns in the aftermath of these events.
The site is located in Crockett, Texas. The location is central, surrounded by a mixed-use neighbourhood. Its prime location beside the city hall offers an advantage for convenient dispersal of services.
Site area = 3272 sq.m.
Height restriction = 9 metres
Maximum Built Up Area = 3272 sq.m
Ground coverage = 30%
Setbacks (as per CAD plan)
Coordinates = 31°19'10.6″N 95°27'27.0″W
Programme Outline
The main objective of the civil protection centre is to provide shelter to the locals in the event of a hurricane or surge storm. The shelter can be made into a communal space and be used for multiple functions all around the year. Space can be used for communal gatherings, meetings, or local events acting as an extension of the adjacent town hall.
The centre can also accommodate the infrastructure of the fire department, sanitation department, police, and security or offices of local governmental agencies like alpine rescue and so on.
Additional activities can be added to the typology with adequate justification.
Find out more about this competition here!