The Boston Planning & Development Agency (BPDA) wants to analyse the impact of proposed building projects on the surrounding area in the early stages of urban planning process. To achieve that, they will use a Smart 3D City Model.
A Web-Based Smart 3D City Model
The 3D Smart Model was developed in collaboration with the City of Boston's Department of Innovation and Technology (DoIT) and ESRI. The model is available for public use for free on the agency's website.
This tool is the first 3D model that integrates conventional GIS 2D data. This means that the map can show zoning districts, buildings by land use, transit lines etc. The 3D map can also be downloaded and used with design-oriented software, e.g. AutoCAD and SketchUp.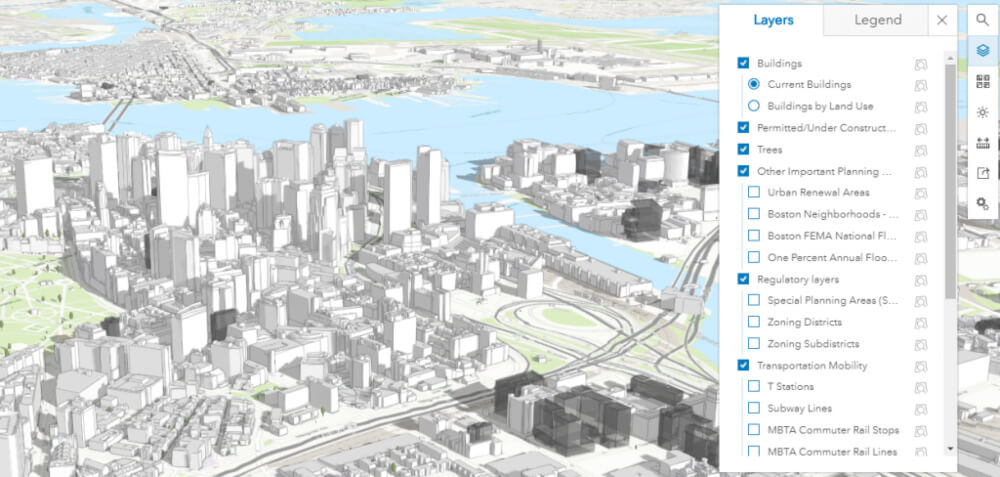 The map also lets users change the position of the sun. This way they can easily see which areas would be shadowed by the newly proposed building and help them decide in advance if the project is acceptable or not.
Easier Collaboration With the Community
Brian Golden, Director of the BPDA, expects the tool to improve collaboration with the community. "There can be antagonism when we engage communities, because it's not clear to the outside world what we know and what we're thinking," Golden said at a press event unveiling the tool. "Adding this sophisticated tool allows the public to see what we see, increasing transparency."
They will also publish more information on how use the 3D model. Citizens can successfully collaborate with the agency only if they know how to properly use the model.
"We want to make the smart 3D model user friendly and widely available to whomever for whatever," said Corey Zehngebot senior architect and urban designer at the BPDA. "The sky's the limit in terms of what we might be able to use it for in the future."
Photo source: boston.maps.arcgis.com
Source: https://nextcity.org/daily/entry/paint-the-town-with-data-in-bostons-new-3d-model