Two previously industrial areas in Sydney are undergoing enormous urban development. One area – Coal Loader Platform – became a public space for meeting, resting and recreating. The other area became a multi-residential development called Eve Apartments. These projects demonstrate how to create a new and improved environment with inventive urban greening.
The Coal Loader Platform
The Coal Loader Platform is located on the western side of Sydney's Waverton peninsula. This area was dedicated as public open space in 1997. It is a good example of adaptive re-use of industrial heritage.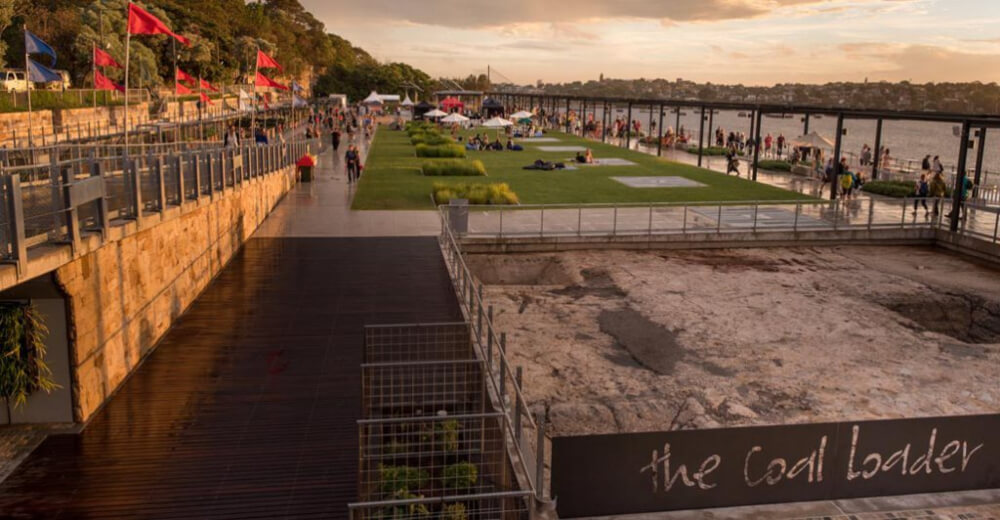 The main intention of the re-design was to make The Coal Loader Platform an open and multi-purposed space. The original geometry of the coal loading operation was kept to emphasise the history of the site. To ensure the sustainability of the platform, new technology and features were added. For example, 100 percent of the site's electricity requirements are met with solar power and water is harvested and re-used. Wi-fi is also available everywhere and so is Internet of Things technology. David Banbury, landscape architect and project coordinator at North Sydney Council, commented: "Along with the heritage, we're trying to ensure the platform remains relevant in the future".
Eve Apartments
A previously industrial area in Erskineville also underwent enormous urban development. It was turned into a multi-residential development, called Eve Apartments.
Liam Bowes, practice director at 360° Landscape Architects, described the design approach: "All of 360°'s design philosophy is about first making everything green and then we peel away the programmatic requirements, such as paths and buildings, rather than trying to squeeze landscape into the leftover spaces."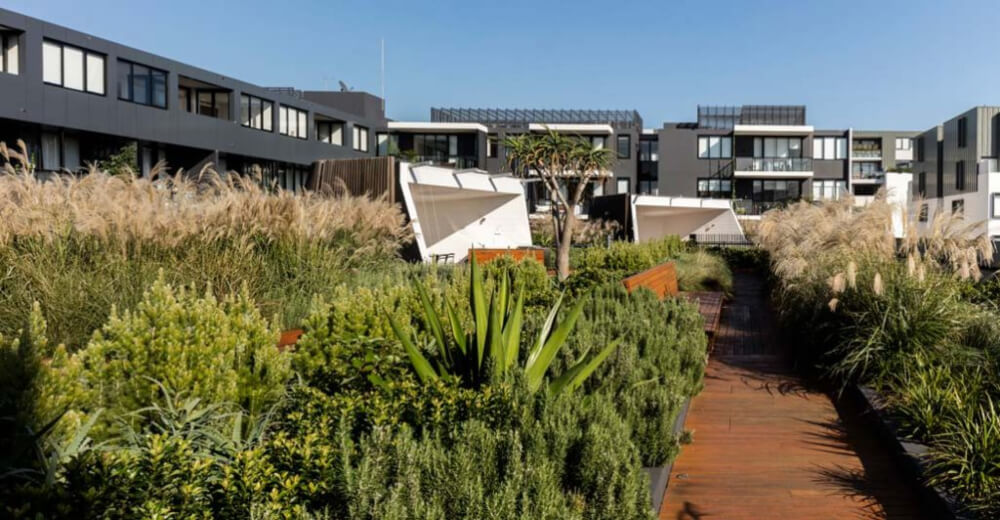 Because green spaces are so important for the wellbeing of the residents, Eve Apartments includes internal courtyards, front gardens and extensive rooftop gardens. "We wanted to fill the space with gardens so people didn't feel that they were living on top of each other, or missing out on that Australian dream of their own backyard," says Bowes.
Greener Places policy
Coal Loader Platform and Eve Apartments projects are a good example of urban greening and green infrastructure. These urban design trends have been turned into a policy on a state level. The Government Architect New South Wales (GANSW) office drafted a policy called Greener places. The policy guides the design, planning and delivery of Green Infrastructure in urban areas across New South Wales. The aim of the policy is to create a healthy and sustainable urban environment across New South Wales.
At the 2018 AILA New South Wales Landscape Architecture Awards, these projects were recognized with an Award of Excellence in their respective categories: the Coal Loader Platform for Cultural Heritage, Eve Apartments for Gardens and Greener Places for Research, Policy and Communications.
Urban greening does more than just make cities look better. Urban greening and green infrastructure can help improve the climate in the cities, provide habitats for plants and pollinators and encourage social interaction and healthy lifestyle.
Photo source: www.foreground.com.au, Credit: Brett Boardman
Source: https://www.foreground.com.au/cities/sydney-green-infrastructure-challenge/