Adding local context to your sites is an important part of the urban design process as it helps understand how your design fits into the existing environment. But creating buildings manually can be one of the most time-consuming and burdensome tasks. Using resources like OpenStreetMap can expedite the task tremendously as it can perform a few hours job with a click of a button. Below we will discuss what OpenStreetMaps (OSM) has to offer and the different methods available to import its data to SketchUp.
What is OSM?
OpenStreetMap (OSM) is a collaborative online mapping project that is supported and created by users across the globe. Similar to Wikipedia, users can contribute additional information on the maps such as photos or survey data collected by a GPS device.
OSM is free to use with an open-content license that allows you access to the map and its data. The project's purpose is to put the development and distribution of geospatial data into the hands of the people. Today, OSM provides map data to thousands of websites, mobile apps, and hardware devices.
Due to the enormous wealth of freely available data on OSM, and its open-source licensing, it makes it the perfect companion for SketchUp. OSM data can be imported into your SketchUp project to add context and impact. For example, OSM data that models the existing urban tissue can be added to your 3D models of urban development.
4 Ways to Use OpenStreetMap (OSM) data with SketchUp
Today we are going to discuss four different methods that you can use to add urban context to your SketchUp model by using OpenStreetMap plugins and data. Each option varies in price, implementation, data available, the time needed, and accuracy.
Method 1: Skp2osm plugin
Skp2osm is a plugin that allows the import of OSM files to SketchUp. It also works in reverse, allowing the export from SketchUp to an OSM file.
When using OSM, skp2osm allows you to navigate anywhere in the world, select an area, and export it as a .osm file.
Download the plugin and extract the files
Copy the files and paste them into the SketchUp plugin folder.
In OSM, export your selected area as a .osm file
Import your file into SketchUp and a 3D model will be generated in a few minutes.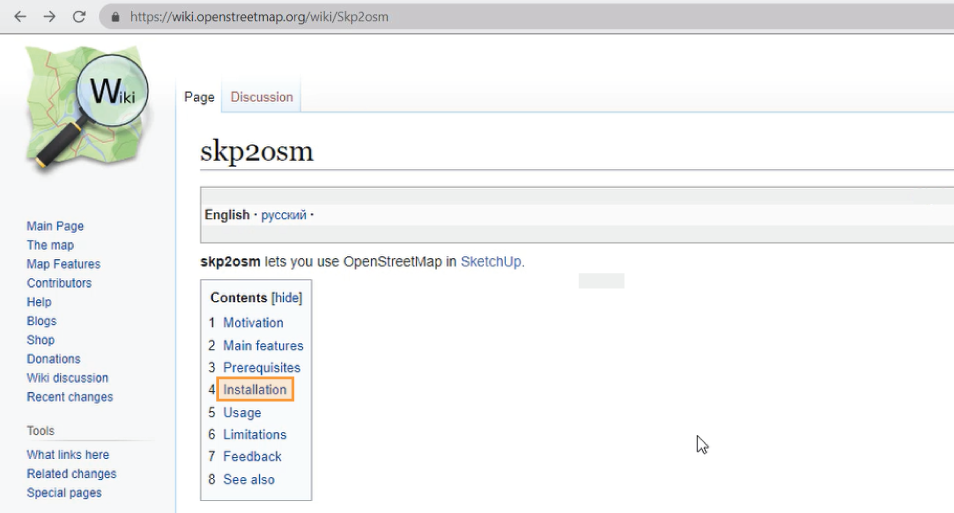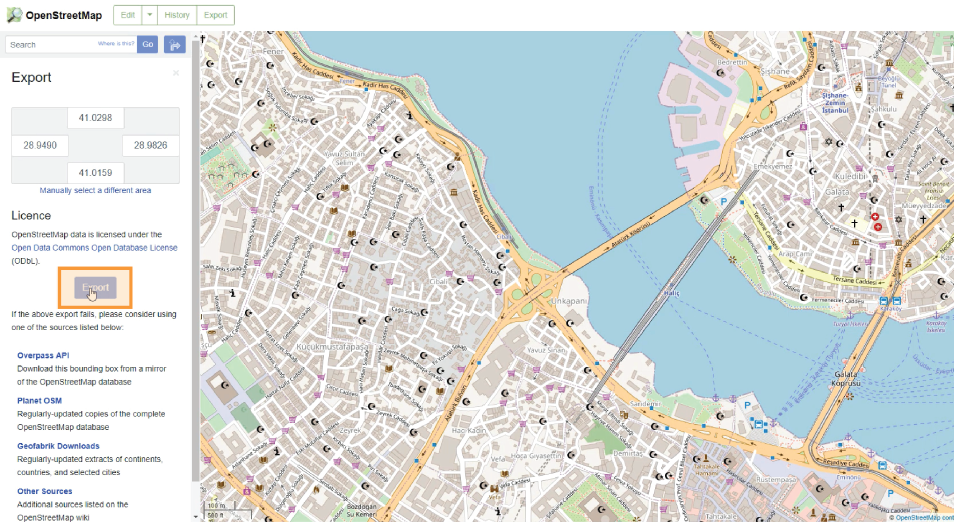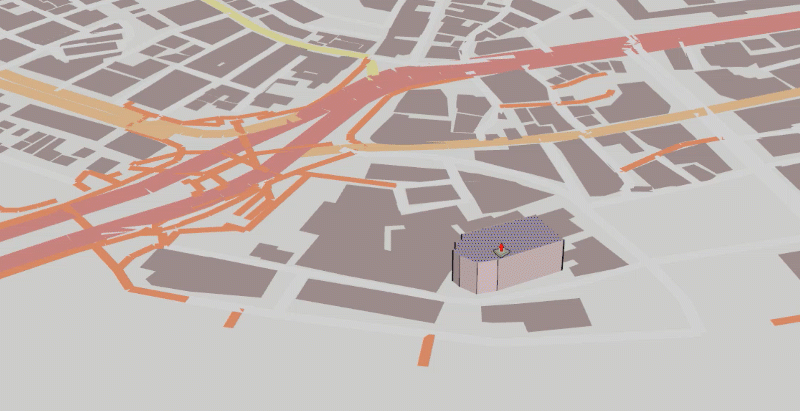 Features: import of OSM files to SketchUp, import of GPS tracks in NMEA and GPX formats to SketchUp, and export from SketchUp to OSM file.
Limitations: time-consuming, manual import and export of files, non-Latin characters not supported, and export of grouped objects is not supported. Has not been updated since 2017. (2D only)
Price: free
Method 2: Cadmapper
Cadmapper is a website that gives free access to DXF CAD files of 200+ major cities around the world. Exporting of areas up to 1km2 is free, while larger files are available for purchase. Axonometric, terrain, and 2D previews are available before download.
Create an account at Cadmapper.com
Use the search box at the top to find your desired location and adjust the selected area by clicking and dragging.
If you want a free file, zoom in until the "Create File" button appears. It is also possible to purchase a larger area.
Click Create File and download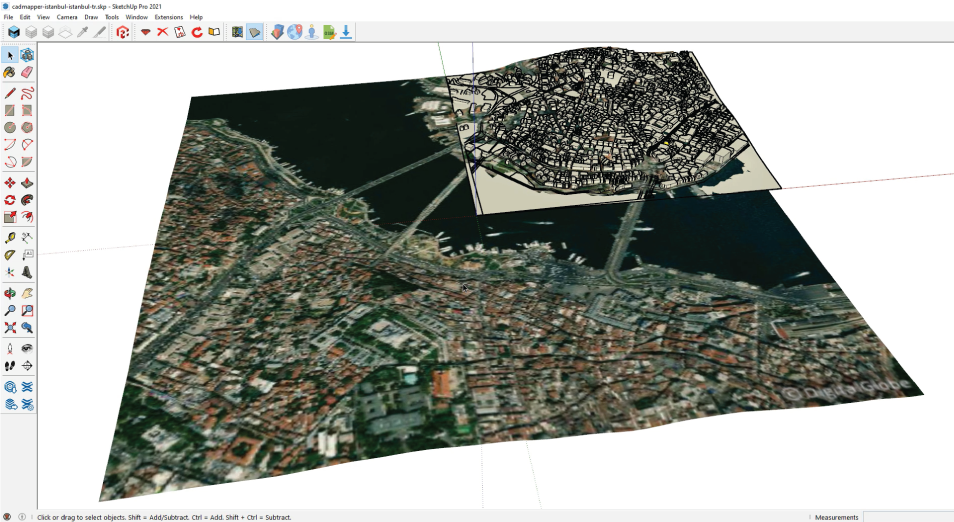 Features: multiple file-formats available, 200+ free whole city files, and discounts available with an academic email address.
Limitations: time-consuming, manual exporting and importing of files
Price: free for areas up to 1km2, starting at 6 USD after that
Method 3: PlaceMaker
PlaceMaker is a plugin that allows the import of 3D data, aerial images, unique geographical features, and most importantly, OpenStreetMaps data into SketchUp. Instantly import terrain, roads, buildings, and more with a click. The plugin is available as a subscription or pay-as-you-go.
Download the plugin from the PlaceMaker website or via the SketchUp Extension Warehouse
In SketchUp, right-click the left toolbar and click PlaceMaker. A new toolbox will appear.
Click the first icon to open the PlaceMaker dialog box.
Click the globe icon (select a place) and a new box will appear. Select your desired area and click Import Area.
Select the import options and layers that are needed and then click the Make a Place icon (right of the globe) to render.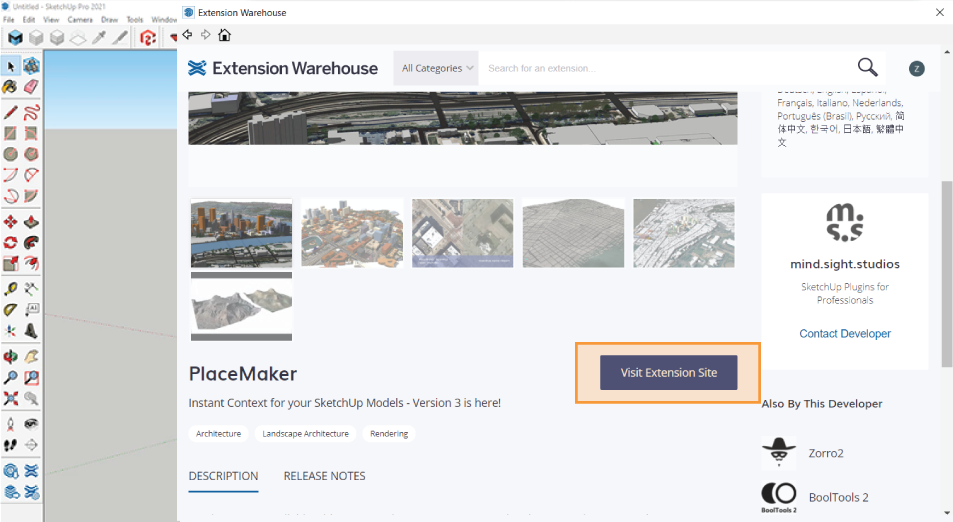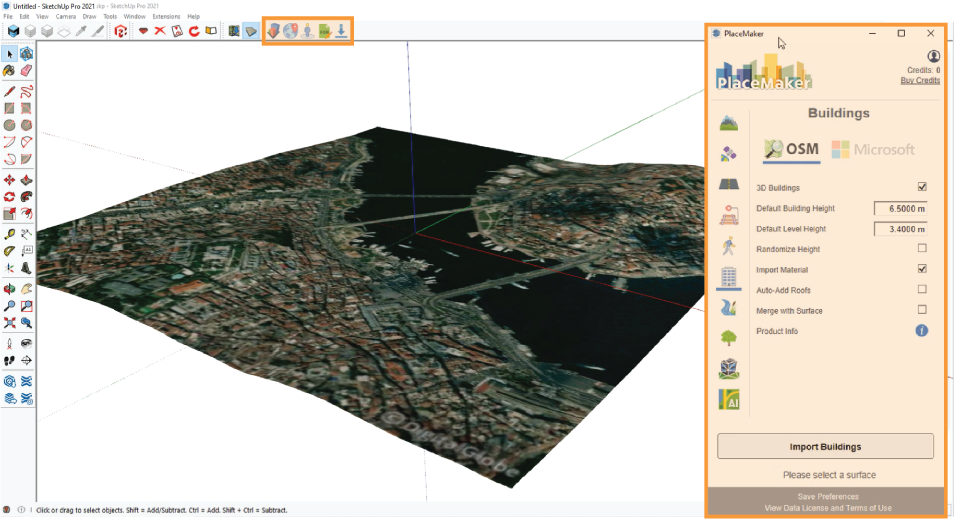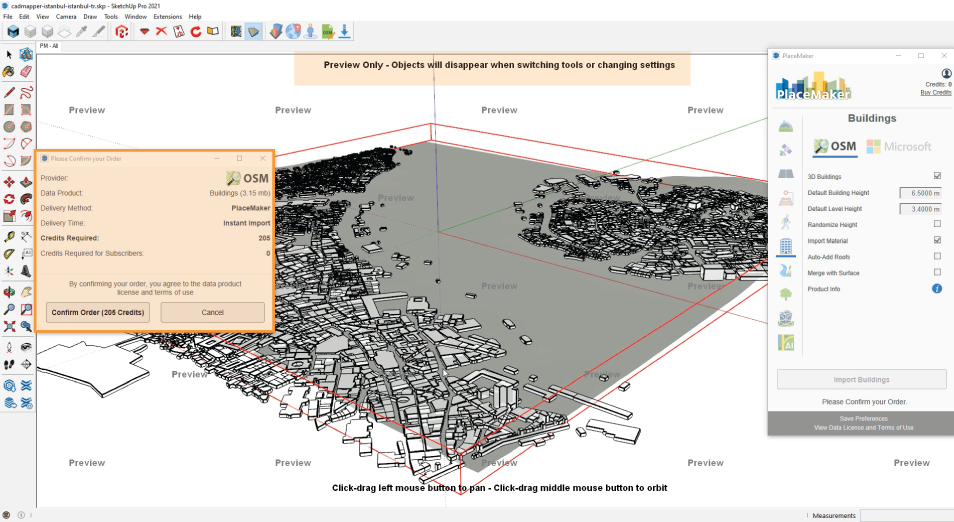 Features: detailed import options and modification features, high-resolution aerial imagery, and layers can be imported directly onto the terrain.
Limitations: License needs renewed each year, expensive
Price: $199/year or a pay-as-you-go option
Method 4: ModelurOSM plugin
ModelurOSM is the latest OpenStreetMap data importer from the company that created Modelur. This standalone plugin gives full functionality of importing OSM data into your projects. With the click of a button, you can instantly generate a context for your urban design models. No more exporting and importing for each project.
It is as easy as 1, 2, 3.
Download the plugin from the Modelur website or directly from the SketchUp Extension Warehouse
Once installed, find your desired area in SketchUp (File>Geo-Location>Add location)
Click File>Download OSM 3D Buildings to generate city context or OSM 2D Urban Morphology to generate floor plans of buildings.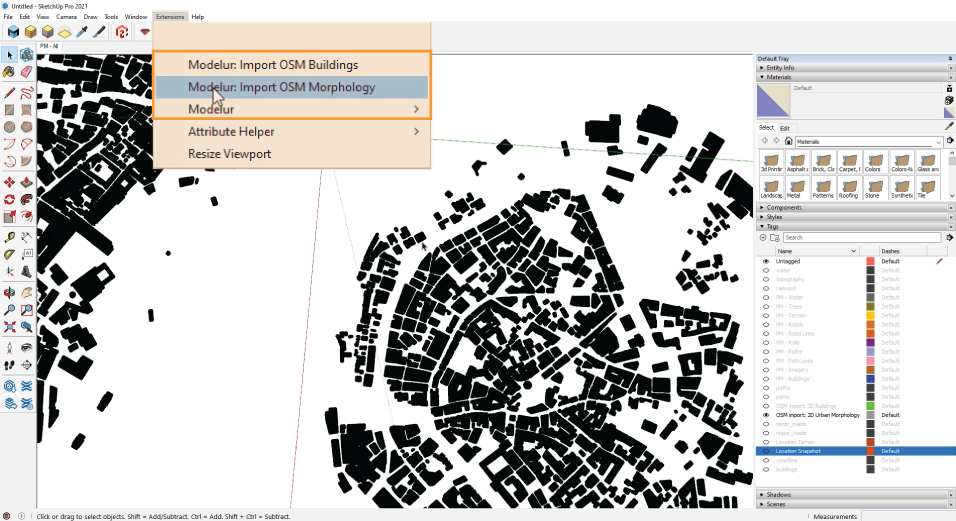 Features: Seamless integration with SketchUp and one-click import of OSM 3D and 2D footprints.
Limitations: A premium plugin that needs renewed yearly.
Price: 49€/year
Comparison of import methods from OpenStreetMap data to SketchUp
OSM to SketchUp Option
Ease of Use
Import Size Limit
Placement on 3D Terrain
Price
PlaceMaker
easy
no
yes
199$ or Pay-as-you-go
skp2osm
hard
no
no
Free
Cadmapper
medium
free for up to 1km2
yes
Free up to 1km2,
>6 USD above that per location
Modelur OSM Importer
easy
no
yes
49€
Comparison of different import methods.
We might be biased, but the proof is evident. ModelurOSM plugin for SketchUp is the best all-around tool available on the market. It is affordable without sacrificing quality and efficiency. It is no wonder why architects and urban planners around the world are adding Modelur to their SketchUp toolkit.
Need more functionality than just importing OSM data? Check out the full Modelur plugin, a parametric urban design plugin for SketchUp that helps you design confidently with real-time feedback and data.