The term 'playable cities' describes an urban design approach that seeks to put playfulness and entertainment in outdoor daily life activities. Playing is especially important for children. Physical activity and brain stimulation help children to stay healthy and develop skills like creativity and critical thinking.
Nowadays, parents work long hours, children have school, homework and other activities. All this leaves less time for parents to take their children to playgrounds. But a proper urban design can create opportunities to play despite the lack of time. Ideas 42, a design firm that specializes in behavioral science, proposed some ideas how to incorporate regular active play into everyday life:
Turning everyday places into playgrounds
Parents spend a lot of time running errands: shopping for groceries, taking the children to doctor's appointments, waiting for the laundromat dryer to finish etc. "This "downtime" is a great opportunity for play", explains the paper, published by the Ideas 42 firm. Sidewalks painted with hopscotch, swings on a bus stop, game installations … help to keep children occupied. "It makes life easier for parents and caregivers who bring their kids to laundromats, grocery stores, and other businesses where waiting is part of the routine", concluded the authors of the paper.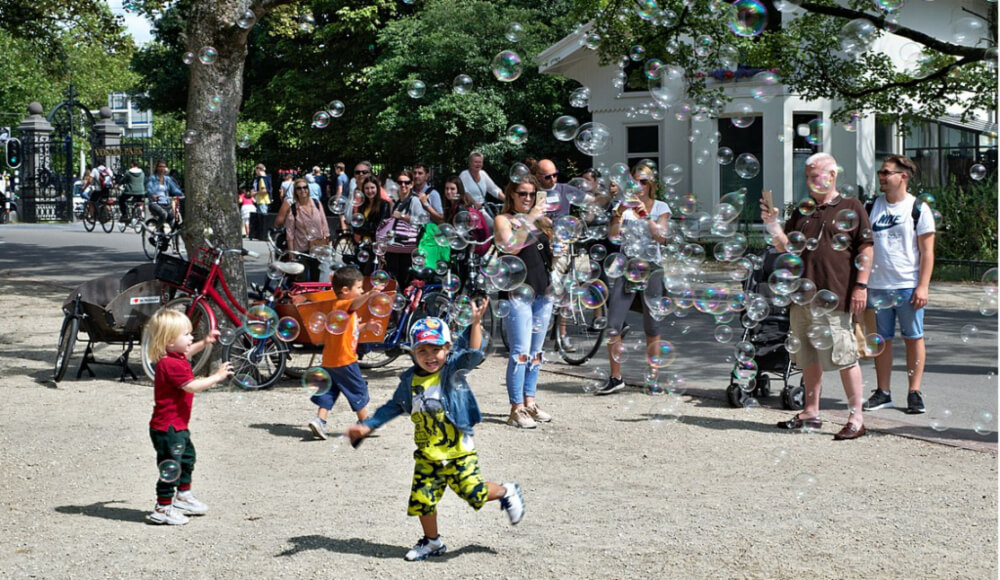 Playgrounds close to home
"Studies have found that people are willing to walk a quarter to half a mile at most to go to a park. The novelty of new playgrounds may increase their willingness to walk further temporarily, but it will eventually wear of", explained the paper. Therefore, it is important to build playgrounds close to people's homes. These playgrounds don't have to be big – they could have one or two interesting play structures that are mobile and flexible. The structures could then change the design or location from time to time to keep them fresh and interesting.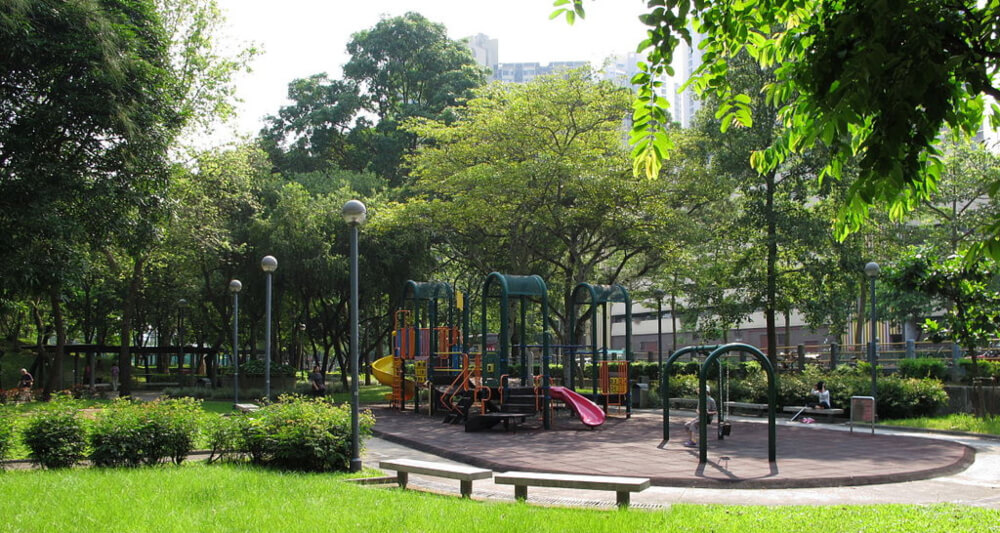 Not just for kids
"For busy parents, play involves their free time, as well as their kids' time, and options can be limited. Making local play opportunities more fun and social for parents and caregivers could help," said the paper. The authors of the paper suggest that playgrounds should be expanded with games and equipment that can be used by a range of ages, including adults.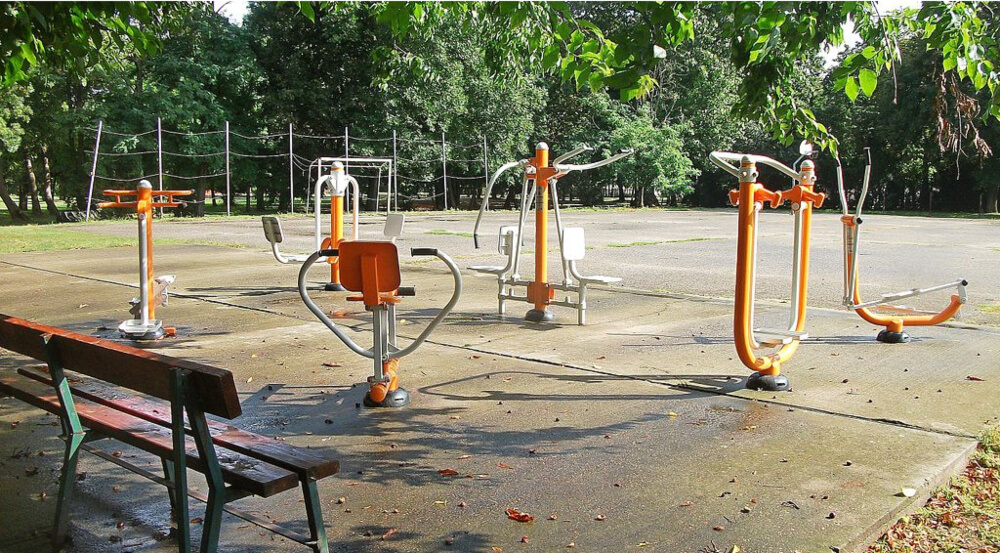 Designing cities according to the 'playable cities' approach is a relatively quick and easy way of making citizens happier and healthier. And that is what urban design is about, isn't it?
Photo source: Wikimedia Commons
Source: https://www.treehugger.com/urban-design/how-make-cities-more-playable.html